The Surface Analysis HDRI Pack developed for Gravity Sketch (works in Keyshot & Blender too)
So What the heck is this? Check out the video below to give some more context. 
Below are some sample images captures in Gravity Sketch using the HDRI images
What do these images look like outside of a 3D space? These are Equirectangular 360 degree panorama images -- essentially imagine a sphere that was cut open on one side, and then flattened out. This is what they look like before being imported into your 3D program:
So what kind of environments does this pack include? You get 45 environments from Light Rooms, Light Tunnels to soft and hard gradients to outdoor environments. Below you can see previews of each environment and how they reflect on 3 different objects.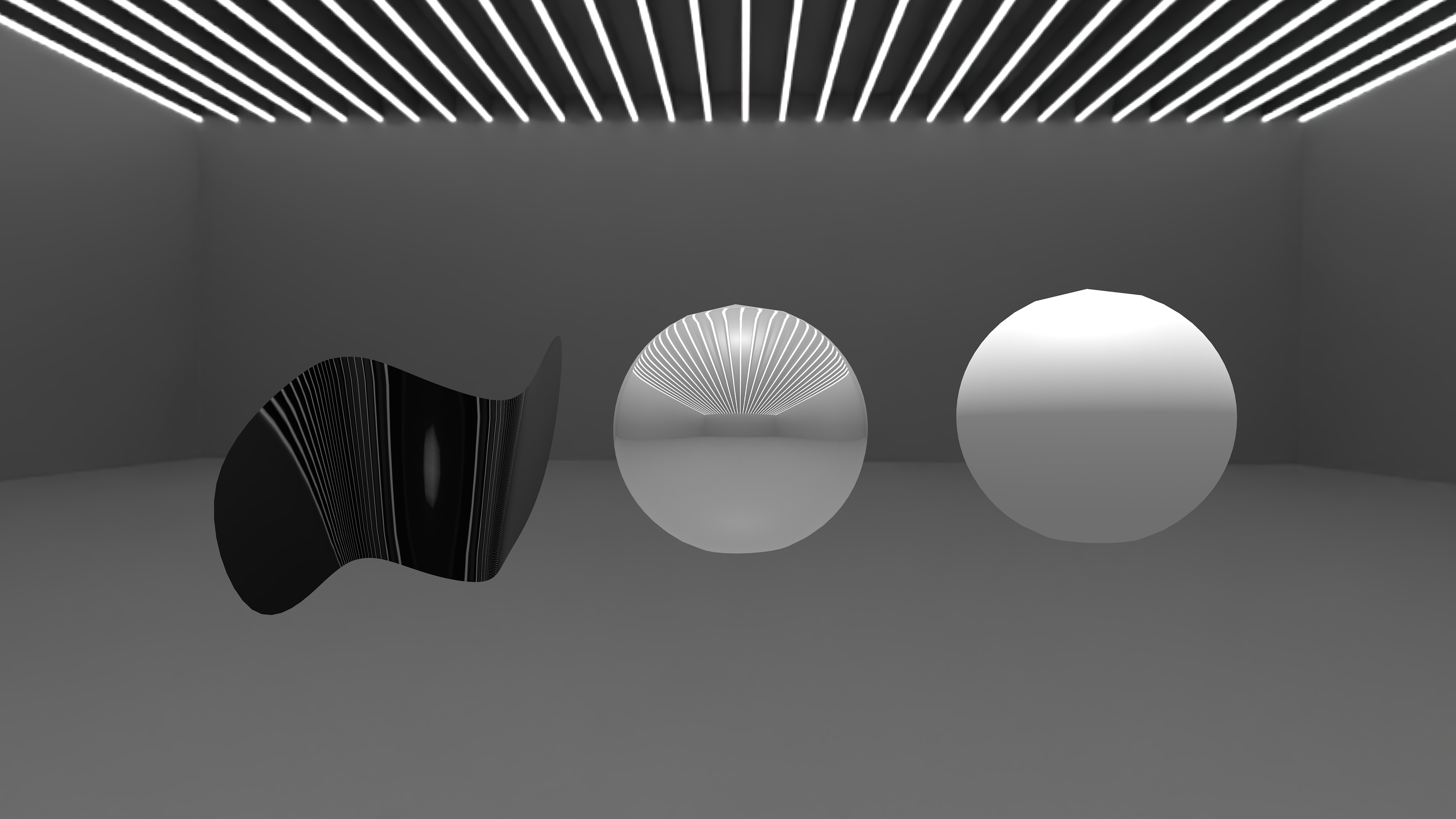 Thanks for checking out the project! What will you do with these environments?