The Local Motors Swim was a ground breaking project I had the honor to work on while at Local Motors. As Local Motors explored the possibilities of an FDM 3D printed vehicle, it started the process for a highway ready 3D printed vehicle prototype. 
Designed by HP Industrial Designer Kevin Lo, the LM Swim was chosen as the design that would become the prototype for Local Motors road-going 3D printed vehicle. 
This project faced many technical challenges, both in terms of surfacing as well as re-proportioning for a shorter platform. 
I worked on the color and trim for the Swim. The Carbon Fiber infused ABS plastic is a very course material after it is printed. As the Swim had no door, it needed to be easy and comfortable to get in and out. In addition, as a roadster, it needed seats that could endure being stepped on for ingress/ egress, could get wet, and could handle exposure to the sun. 
In addition the chosen materials needed to work well with the coarseness of the 3D printed ABS. 
Materials chosen for the project included: 
• Black Neoprene 
• Red Neoprene
• White Perforated Leather
• Lava Vinyl 
• Satin translucent vinyl overlay with metal flake. 
The semi-matte finish helped to hide surface defects caused by the 3D printing. 
As this was a prototype this was a show car, so liberty was taken on color coordinated wheels as LED lighting and 3D printed emblems.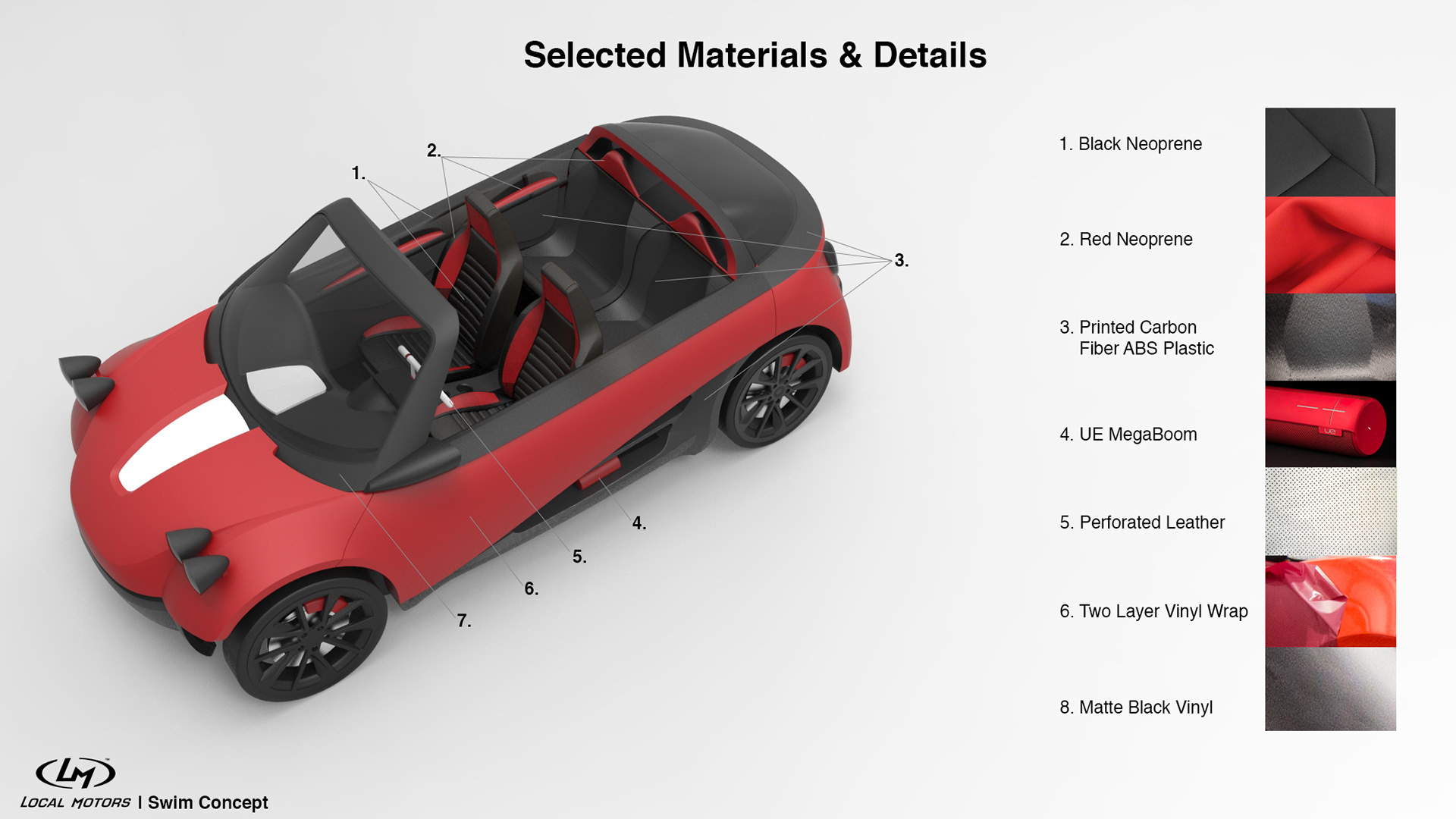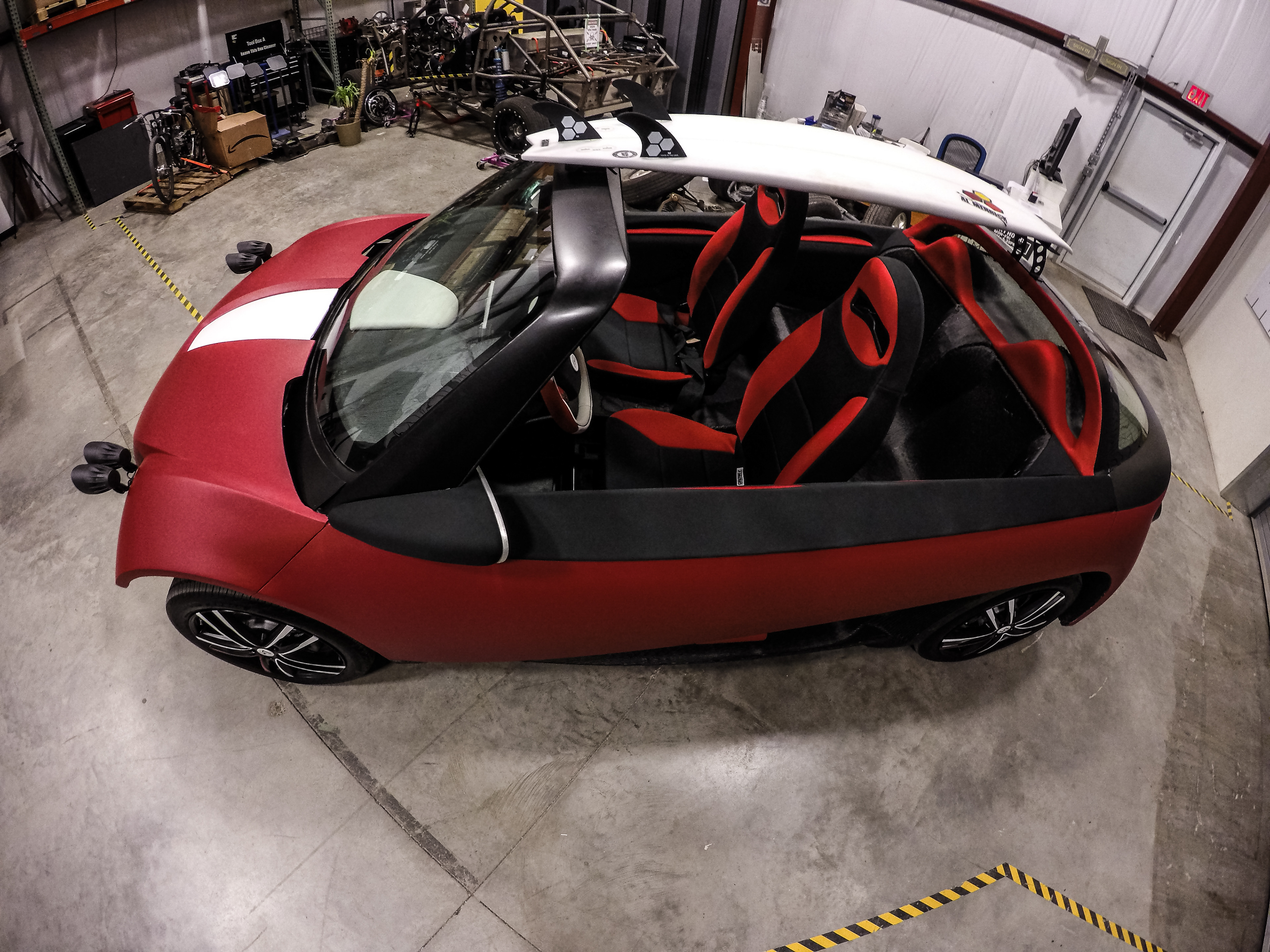 The rough edges created from 3D printing that a user would have to push on to enter into the vehicle. (above). The padded neoprene solution we came up with to create a nice, sporty feeling to getting into the Swim with comfort.