In the spring of 2014 after building 6 prototypes for customer feedback, it was time to build the production version of the Local Motors Cruiser. 
The second version ( 02 Black Edition) was selected for the production version based on feedback from the Prototypes. Feedback indicated the bike needed to have a more premium feel to it to justify the $3800 asking price. 
This translated into focusing on the touchpoints and making the bike a beautiful piece to look at. 
• Matte Black powder coat was selected for the frame. 
• Gloss Black powder coat was selected for the parts
• A beautiful italian sourced red dyed leather was selected for the lashings. 
• Chrome/ brushed aluminum for all mechanical and moving parts. 
• A new brooks saddle was selected for comfort and for the material properties. 
• Hand grips were wrapped in 3mm silicone and then black leather, fastened with a contrasting red cross stitch. 
• Laser etching was used to enhance the look of the custom in-house designed transmission and gas tank. 
Designed by Ianis Vasilatos
Design Refined by Aurelien Francois 
Engineered by Matt Jackson and Corey Renner
Materials, Color, Trim, and part selection by Nicolas de Peyer
Photos by Nicolas de Peyer
The bike pictured here is a preproduction unit. Due to restructuring, Local Motors never went forward with production of the Cruiser in the end.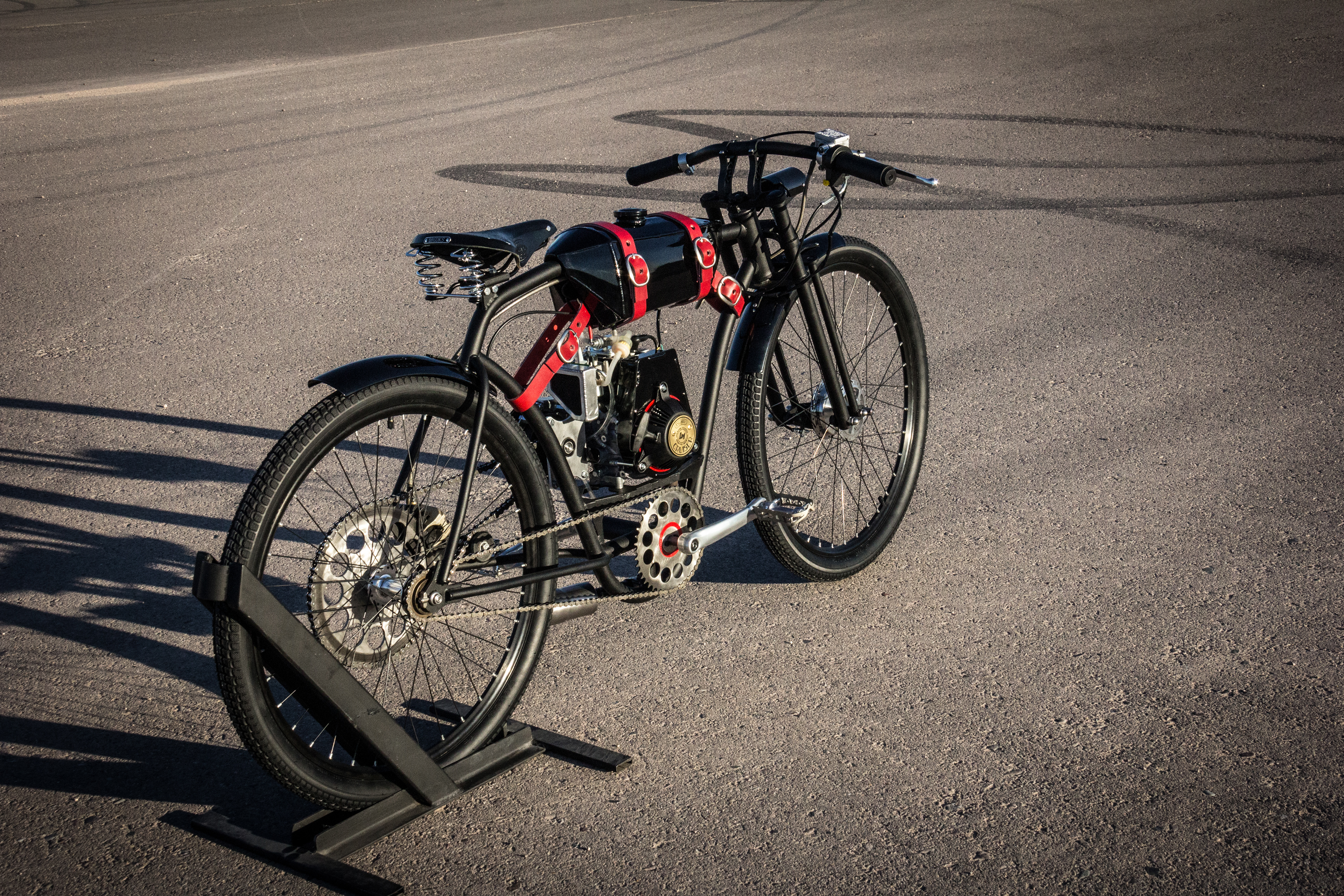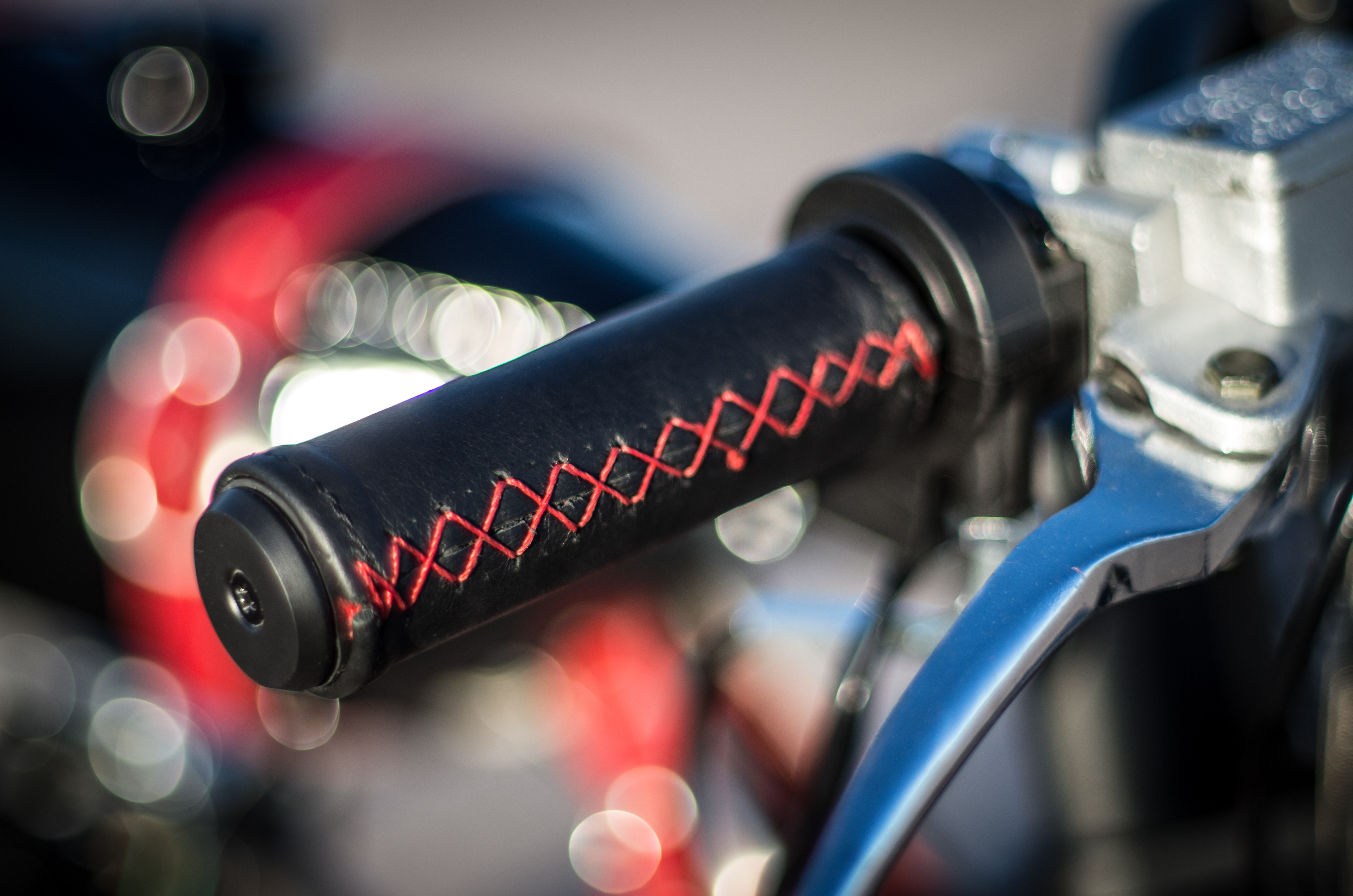 The original red plastic engine cover was extremely unattractive, yet we needed to keep the black plastic part for the engine pull start. Working with engineers at Local Motors we designed our own custom engine cover. We even added a red ring as a functional spacer and decorative element. (Below) 
Below are some behind the scenes photos from when we were choosing materials and seeing what worked. 
You can see the original design for 02 Black Edition by Ianis Vasilatos here: https://www.behance.net/gallery/10508387/Ariel-02-Black-Edition